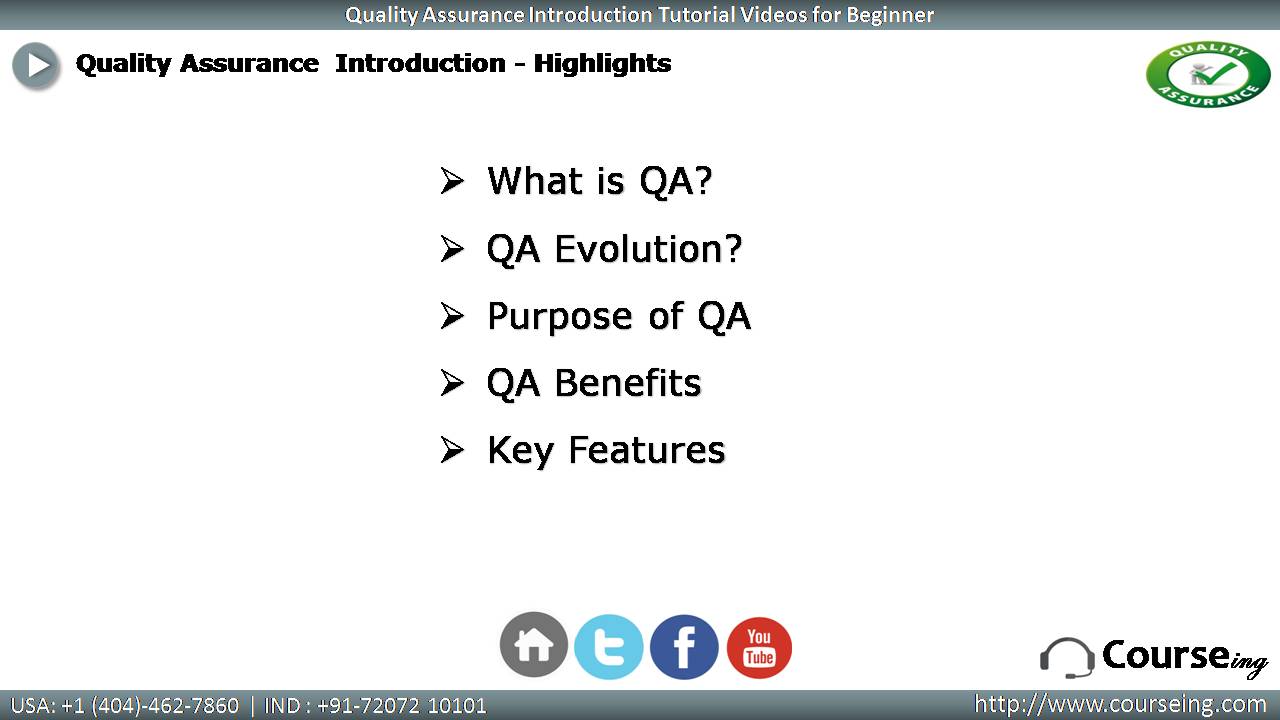 In this Blog, we are going to talk about Overview of QA introduction, QA Evolution, Purpose of QA, Benefits, and Key Features.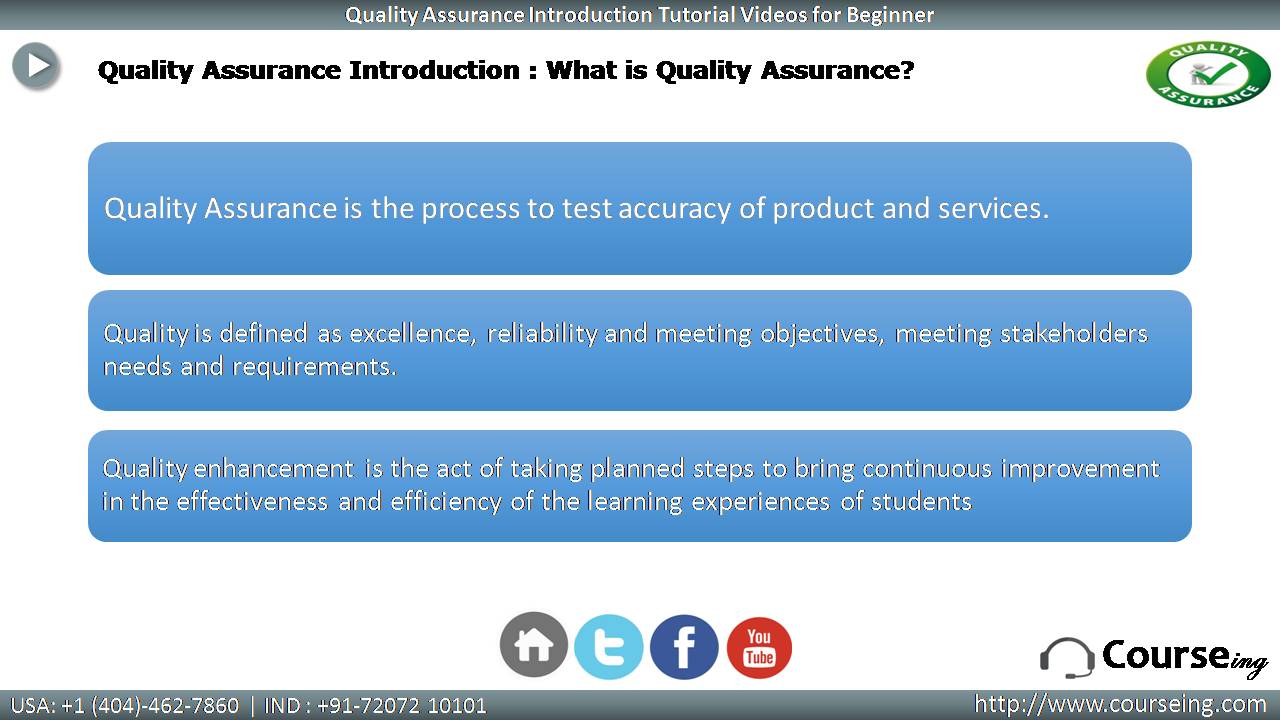 Now, we understand the Quality Assurance definition
Quality Assurance is a process to test accuracy of product and services. It defined as excellence, reliability and meeting objectives, meeting stakeholder's needs and requirements.
A quality assurance system is said to increase customer confidence and a company's credibility, to improve work process and efficiency.
or
It is the act of taking planned steps to bring continuous improvement in the effectiveness and efficiency of the learning experiences of students.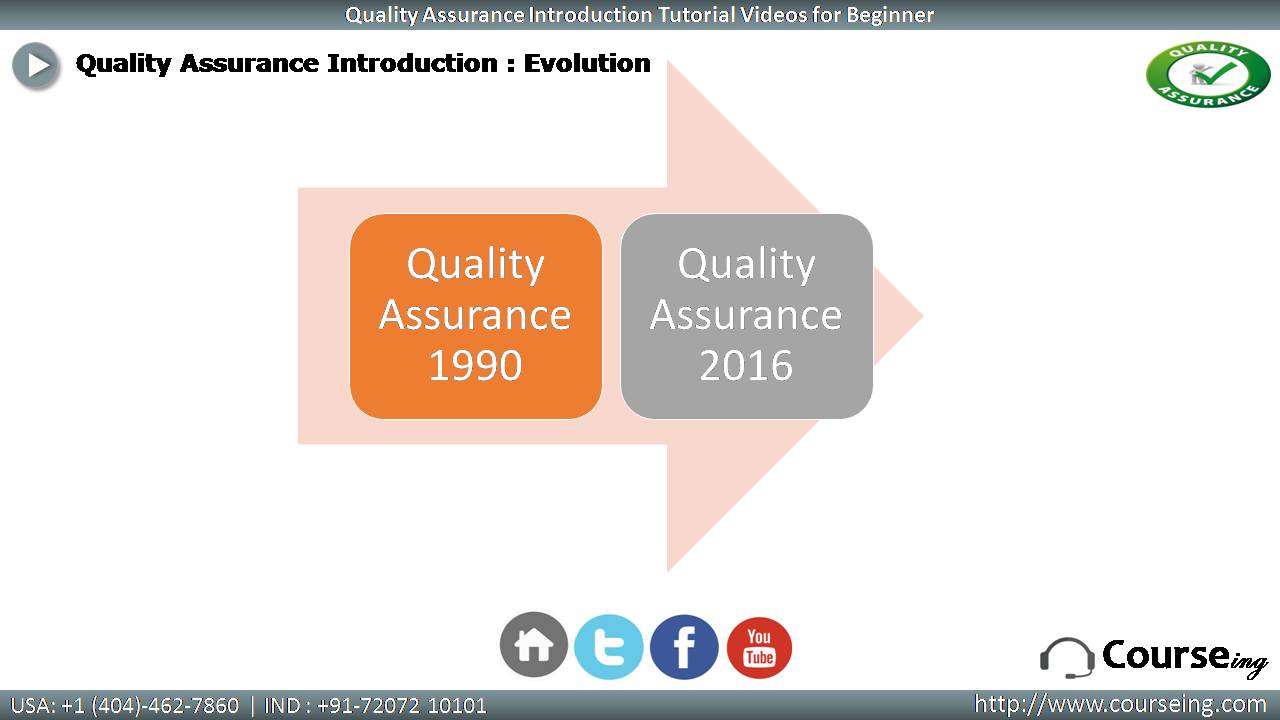 Let's know the evolution of quality assurance
The systematic approach to quality started in industries during 1990 mostly in U.S.
Now days many companies have a separate department devoted to quality assurance.
The stable approach for quality is updated in 2016.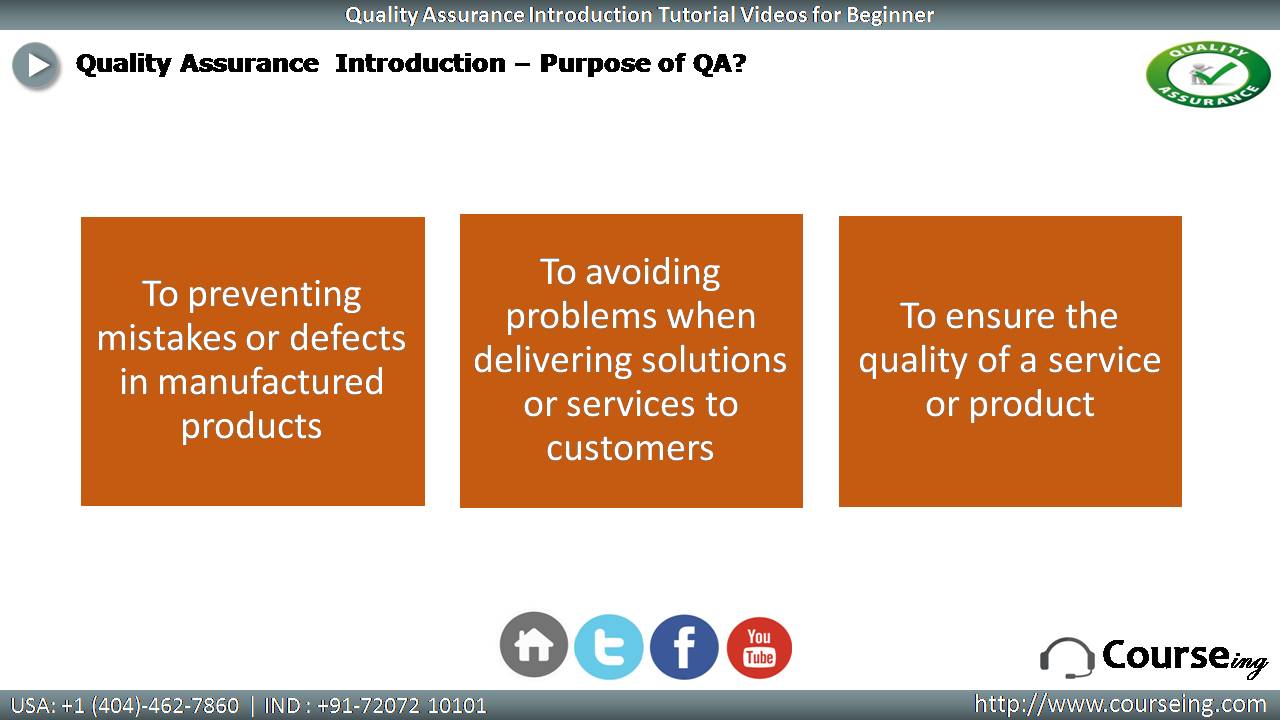 Let's discuss the purpose of QA for industries
The main purpose of the quality assurance policy is to establish a common set of core values for quality assurance within the field, to preventing mistakes or defects in manufactured products, to avoiding problems when delivering solutions or services to customers and to ensure the quality of a service or product.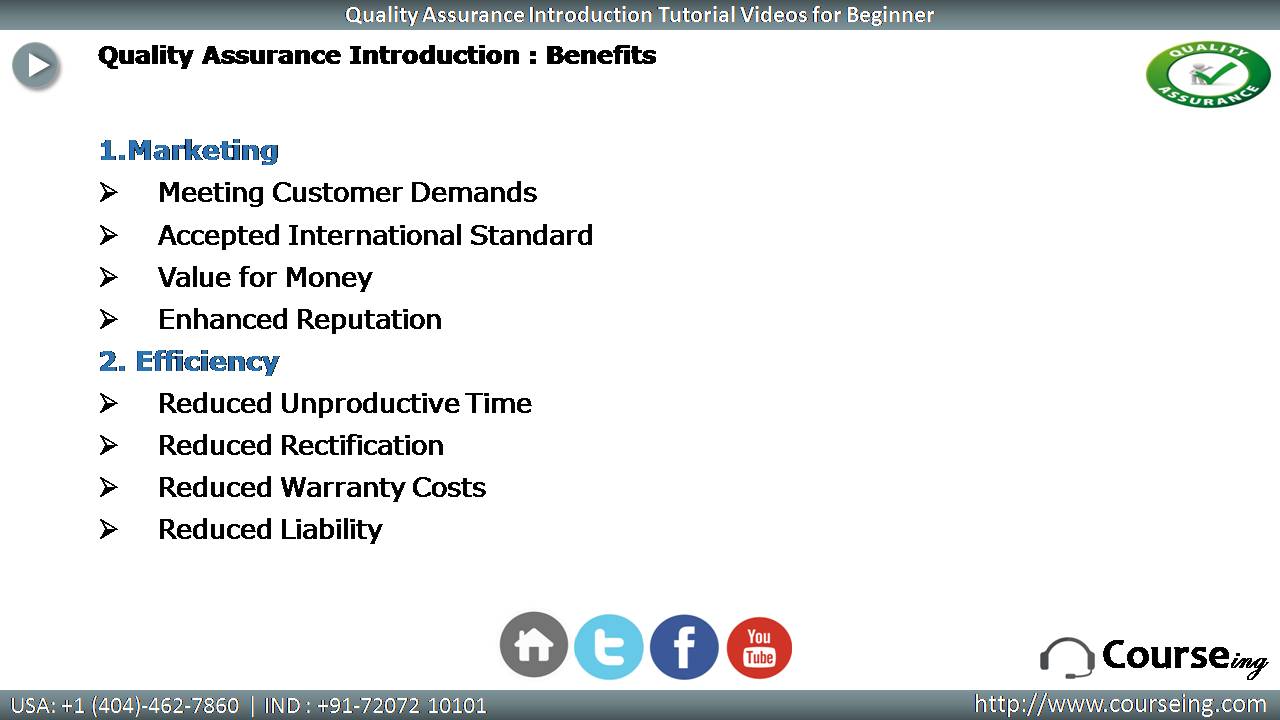 Let's see the benefits of Quality assurance
QA has a host of benefits. It ensures that that Product built as per QA procedures are of specified quality, it helps to eliminate errors when they are still inexpensive to correct, Improves the quality of the software, reduced unproductive time, rectification and warranty Costs, less complaints and good relationship with customers' .improving the process of creating product.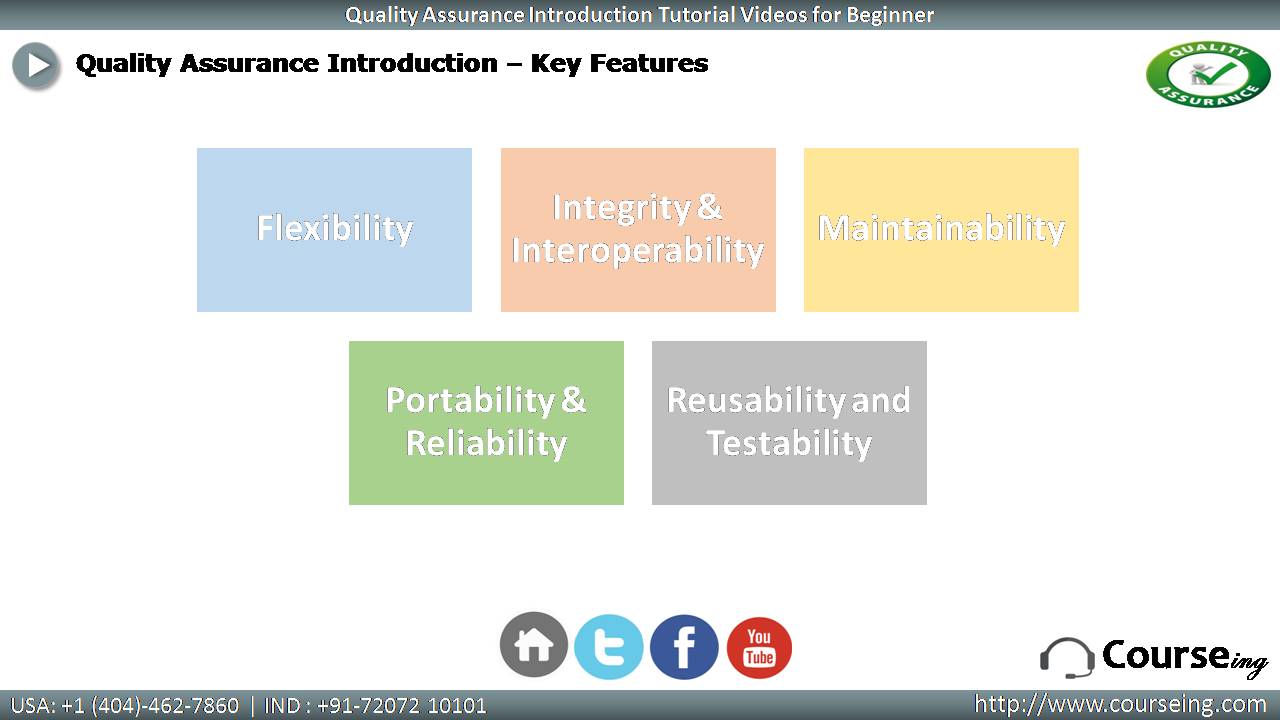 Now, checkout the key features of quality assurance
The important features of Quality Assurance are Evaluate adequacy of quality assurance standards, review the implementation and efficiency of quality and inspection systems, Collect and compile statistical quality data. It Analyze the requirements of clients, maintains the Quality of products and Services.