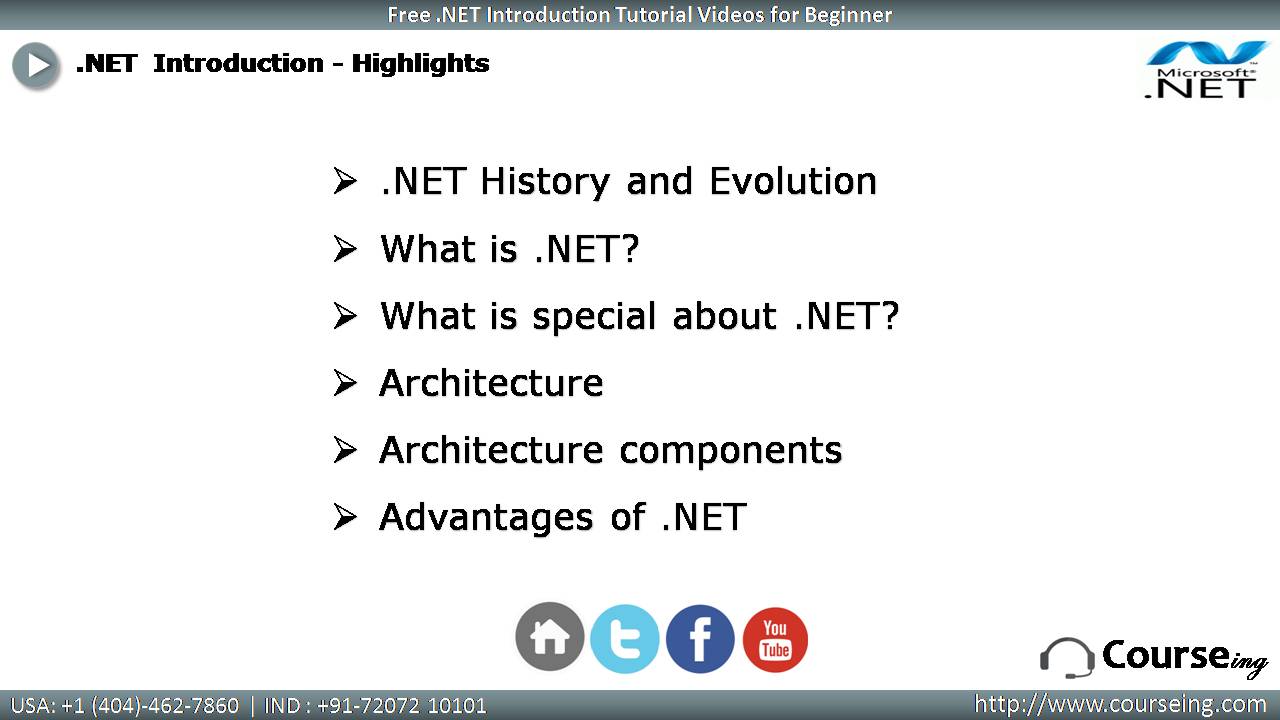 In this Blog, we are going to talk about what dot net is, history and evolution of dot net, what is special about dot net, architecture, architecture components and advantages.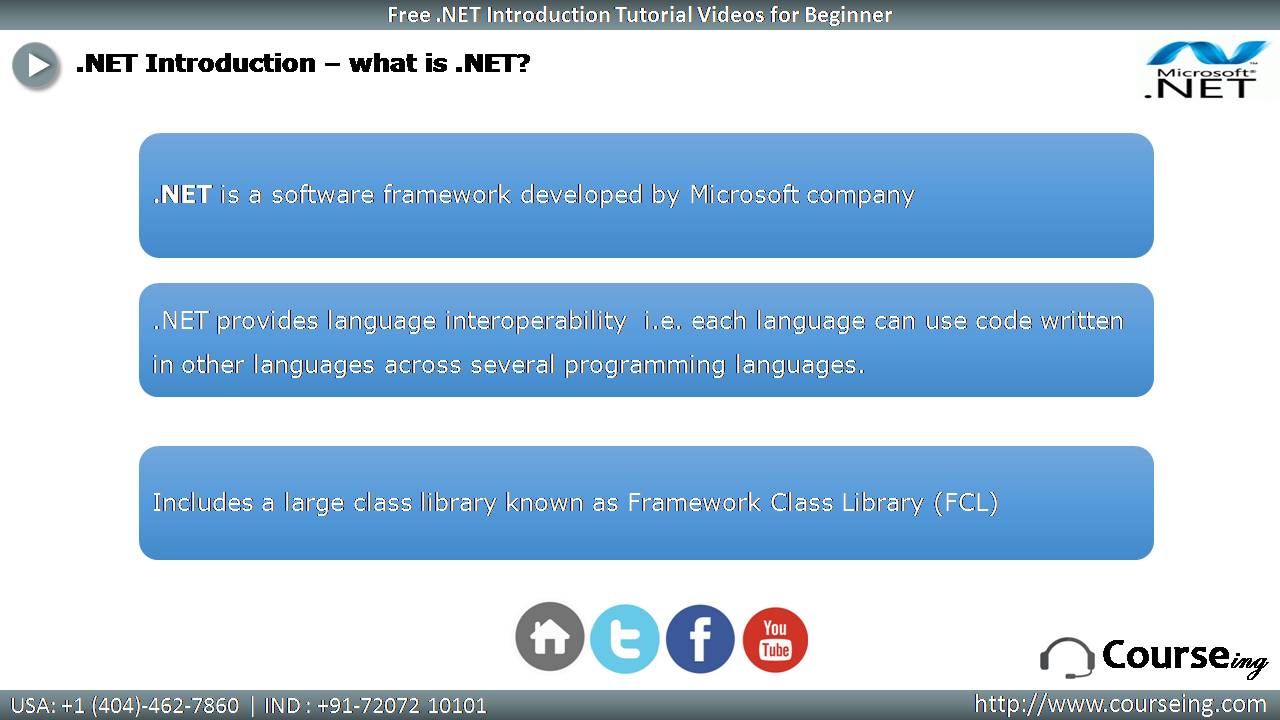 Let us understand what exactly dot net means
Dot net is a Software framework developed with the aid of Microsoft that runs majorly on Microsoft windows.
This framework contains massive class library often called as Framework Class Library.
Dot net provides language interoperability i.e. Each and every language can use code written in different languages across several programming languages.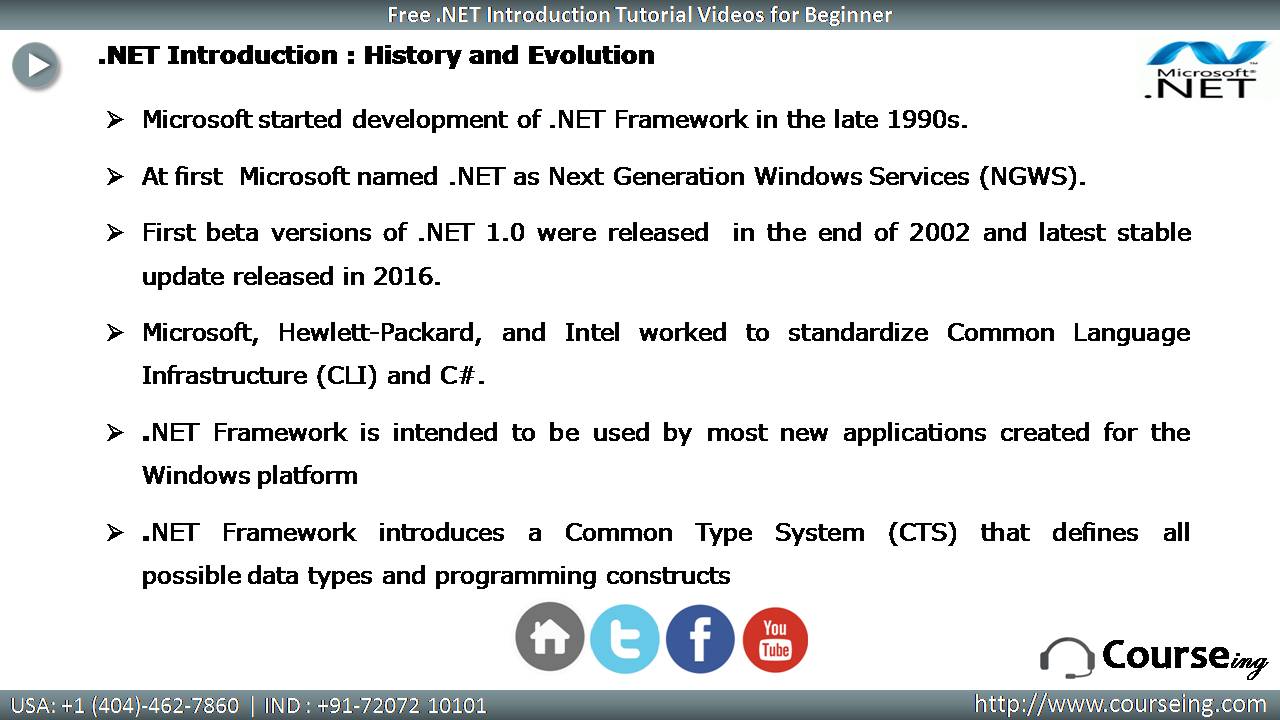 Let's quickly look into the dot net evolution.
Microsoft started development of dot net Framework in the late 1990s.
At first Microsoft named dot net as Next Generation Windows Services.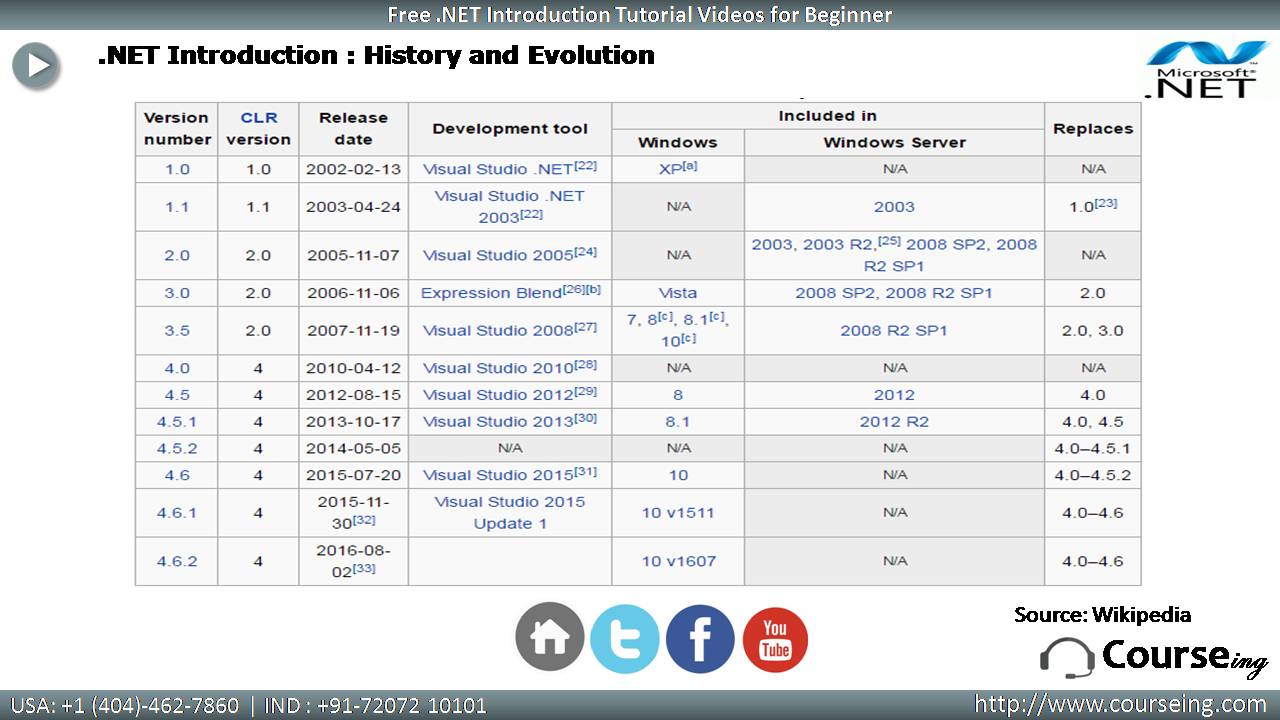 Here you can check out all the dot net versions.
First beta version was released in 2002 and was developed with Microsoft visual studio tool.
Latest updated or stable version was released in 2016.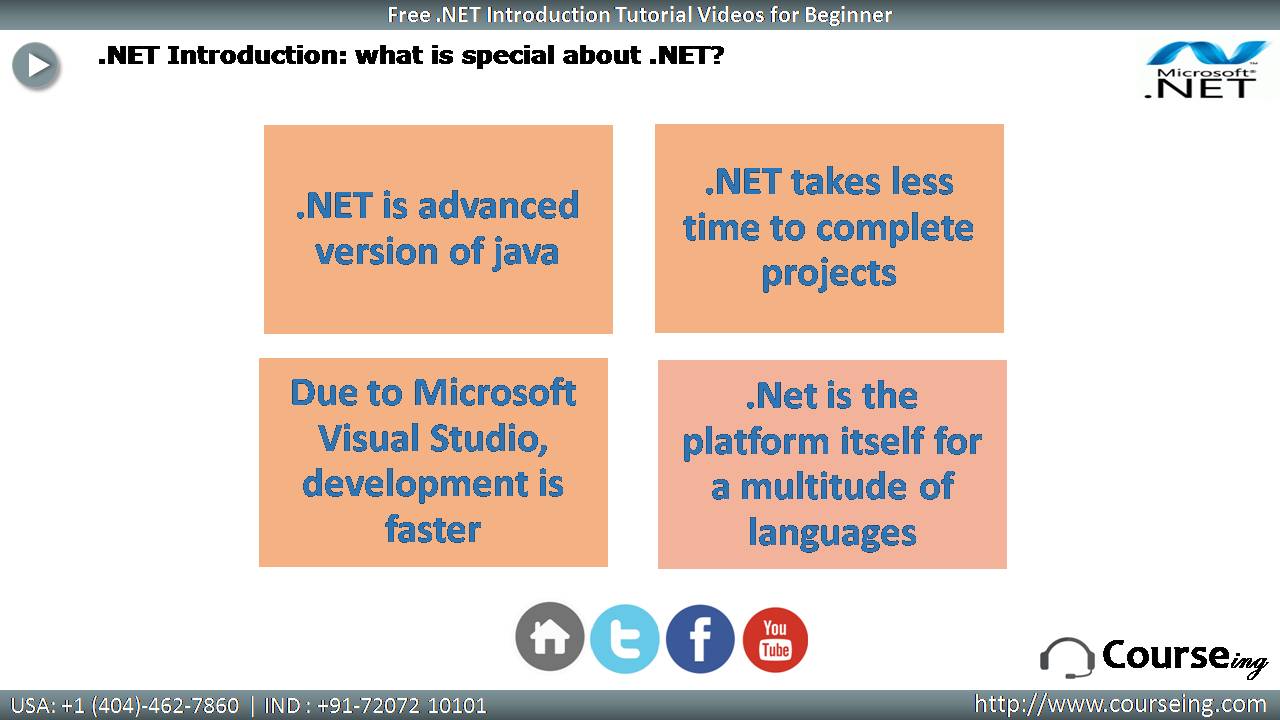 Let us know why it is special than other languages.
Dot net is the advanced version of java.
Developing dot net is faster because it contains Microsoft visual studio in its architecture.
Dot net takes very less time to complete a project.
Dot net acts as platform for multiple languages.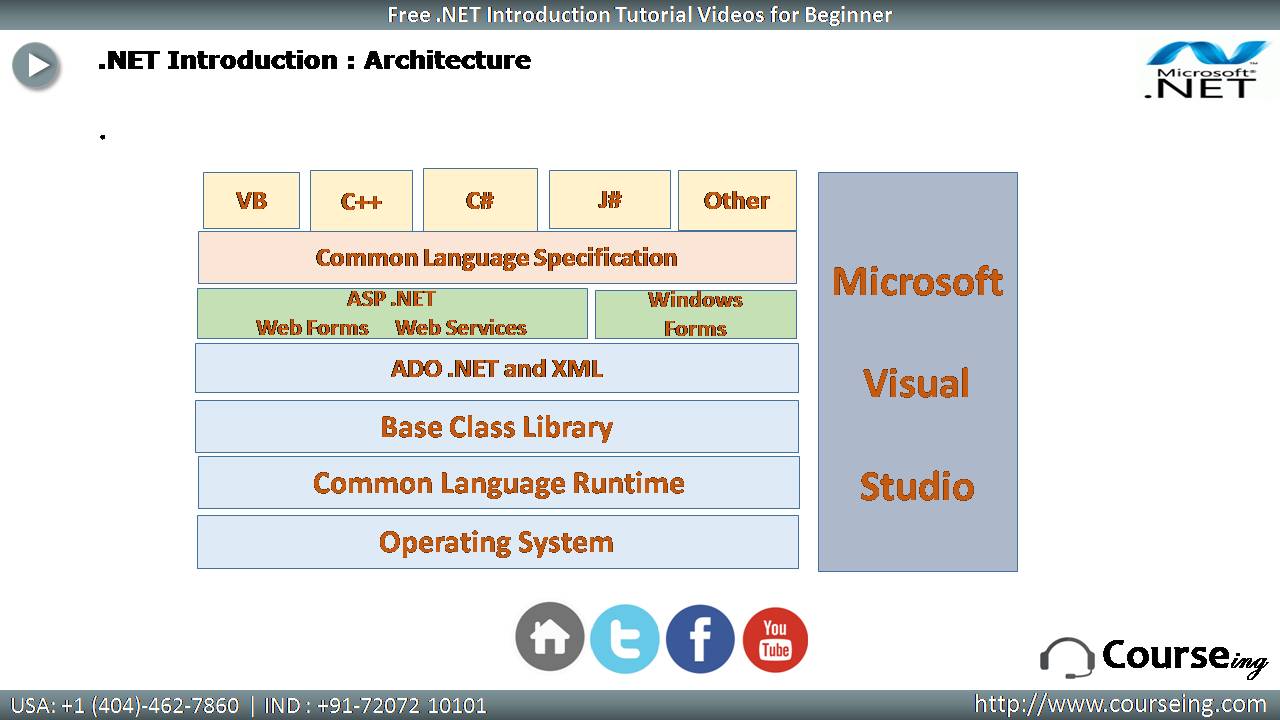 In this Blog you will see the architecture of the dot net.
dot net architecture contains Microsoft visual studio which is used to fasten the development, windows forms, web forms and services, CLS, class library, operating system, ADO dot net, CLR,C++,vb and c# etc.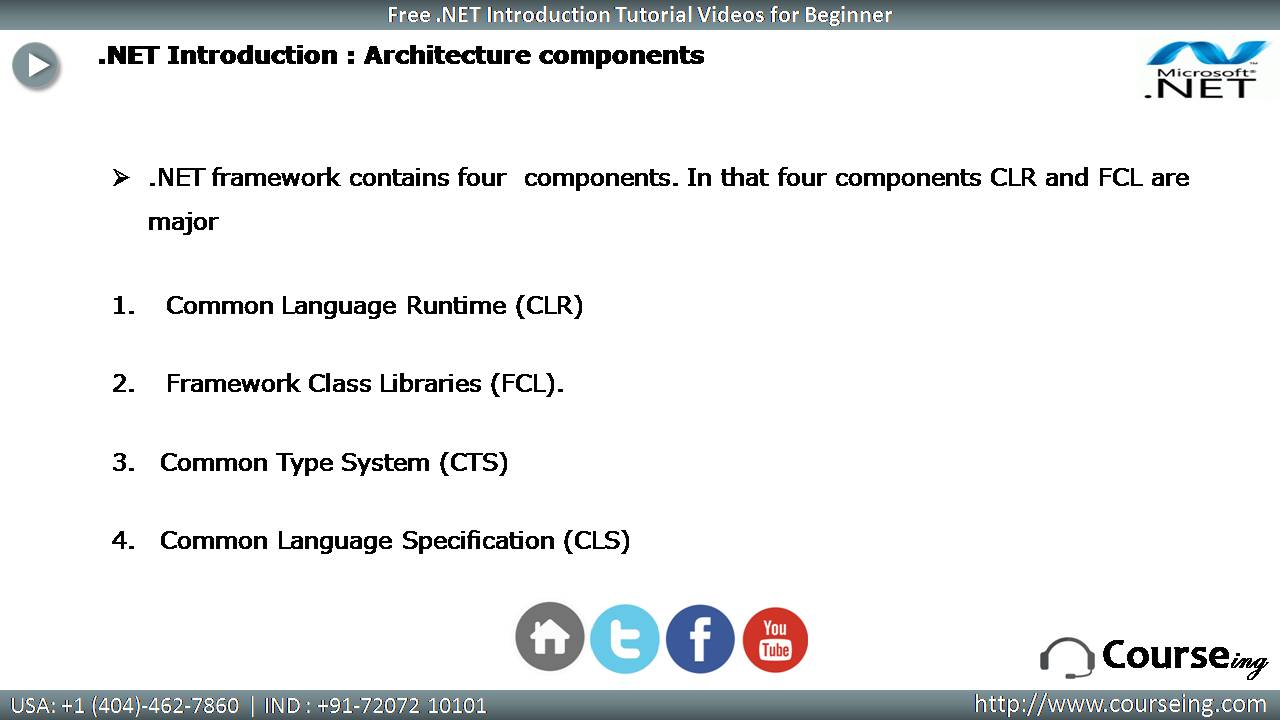 Here we are going to discuss the components of dot net
Dot net framework contains four components. They are
Common Language Runtime.
Framework Class Libraries.
Common Type System.
Common Language Specification.
Now, we will understand the functionalities of dot net components
Common Language Runtime is a dot net Framework that provides runtime environment called Common Language Runtime which is used to run the entire dot net Programs.
Dot net Framework Class Library is a library of classes, interfaces, and value types that provide access to system functionality.
Common Type System describes set of data types that can be used in different dot net languages in common.
Common Language Specification is a sub set of CTS; it helps in cross language inheritance and cross language debugging.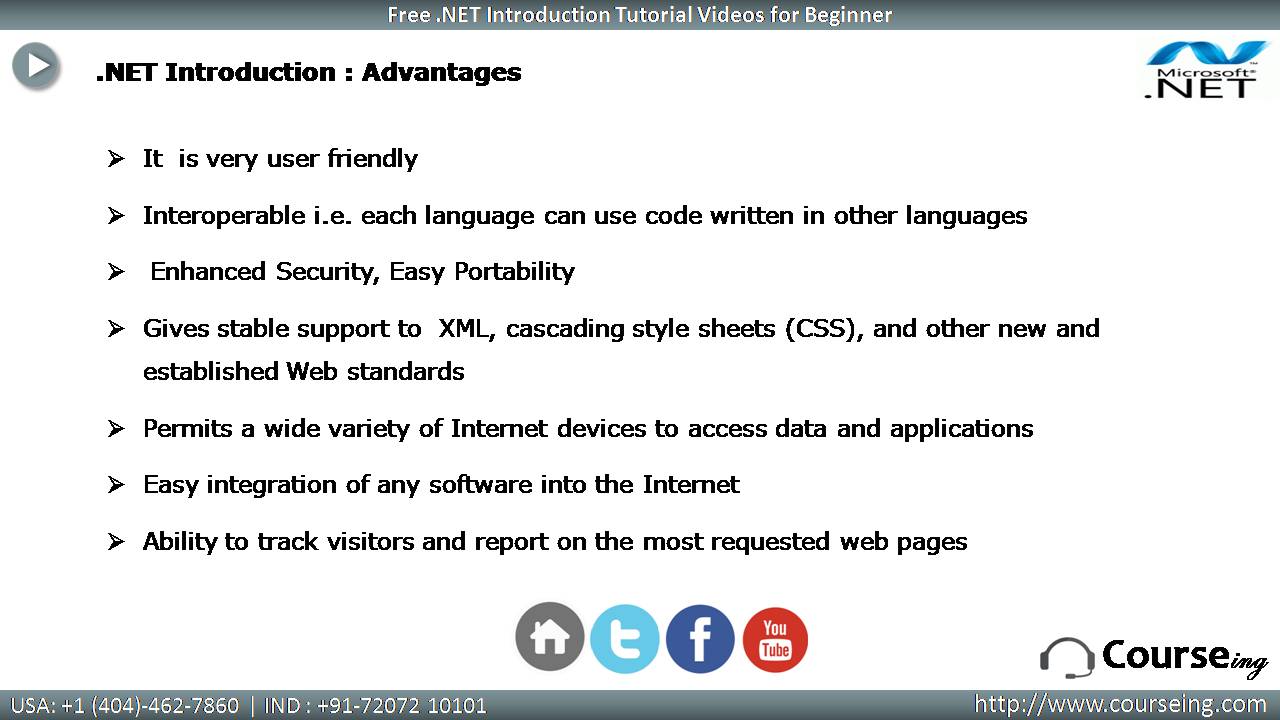 Finally, let us discuss the various advantages of dot net
Dot net Permits a wide variety of Internet devices to access data and applications, anyone can easily understand this language so we call it as user friendly. It has the Ability to track visitors and report on the most requested web pages. It Permits a wide variety of Internet devices to access data and applications. And provides Enhanced Security, Easy Portability and Interoperability.