1.AngularJS 2 Dependencies Highlights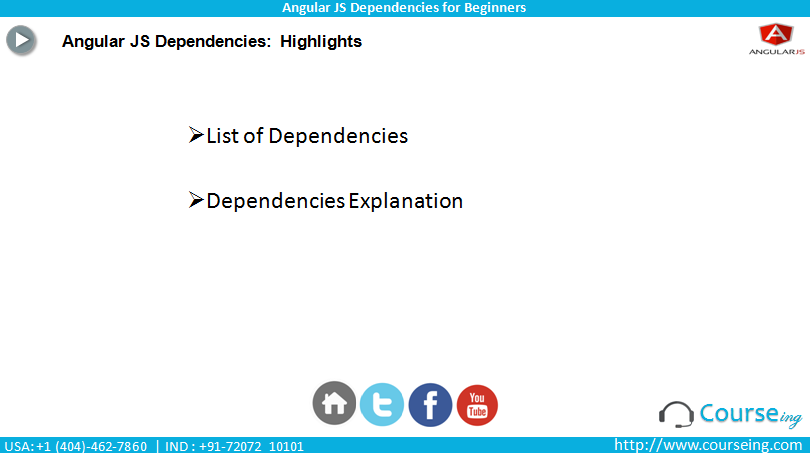 Here we can see the AngularJS 2 Dependencies highlights which we are going to discuss furthur
2.AngularJS 2 Dependencies List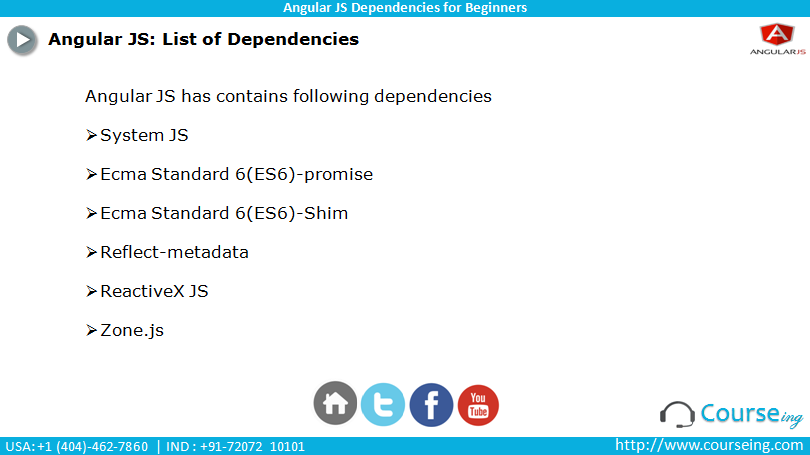 AngularJS 2 has 6 dependencies they are SystemJS, Ecma Standard 6(ES6)-promise, Ecma Standard 6(ES6)-Shim, Reflect-metadata
ReactiveX JS, Zone.js.
3.System JS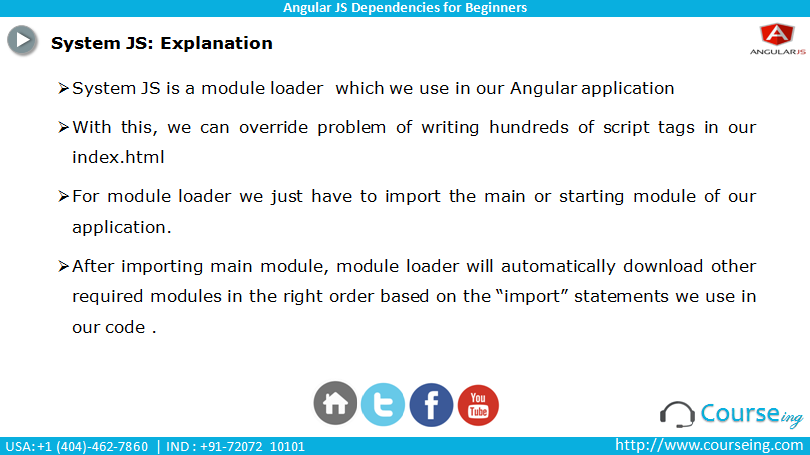 System JS is a module loader which we use in Angular application, using SystemJS we can override problem of writing hundreds of script tags in index.html.
4.Ecma Standard 6-promise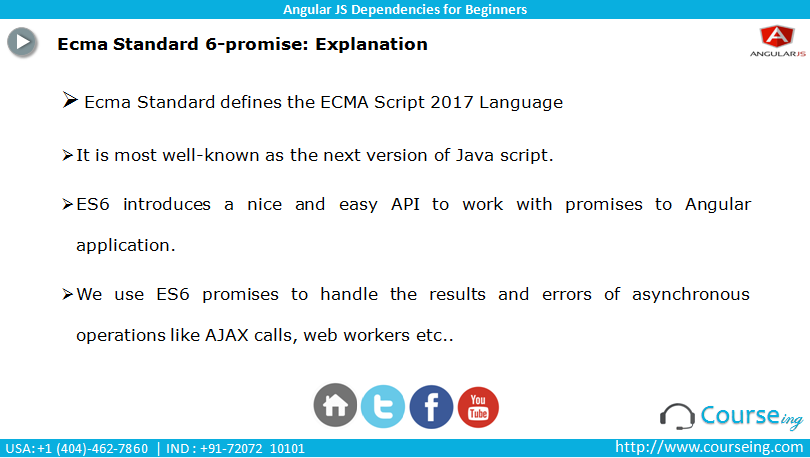 Ecma Standard known as the next version of Java script.It introduces an API to work with promises to Angular application.
5.Ecma Standard 6(ES6)-Shim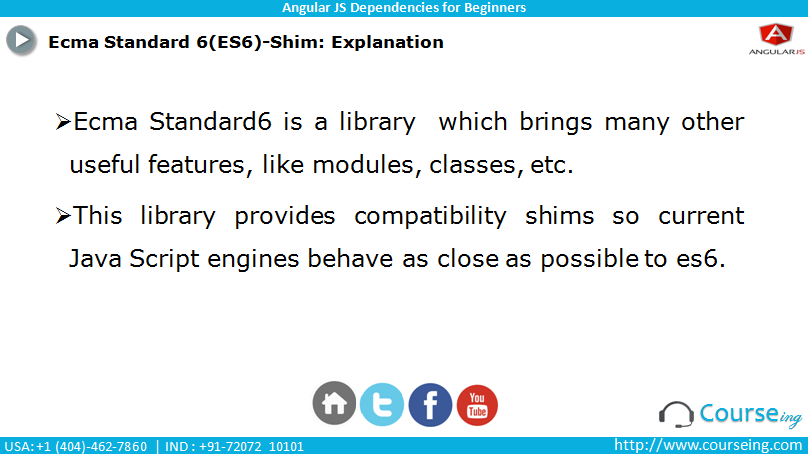 ES6 shim is a library which brings many other useful features, like modules, classes and provides compatibility shims
6.Reflect-metadata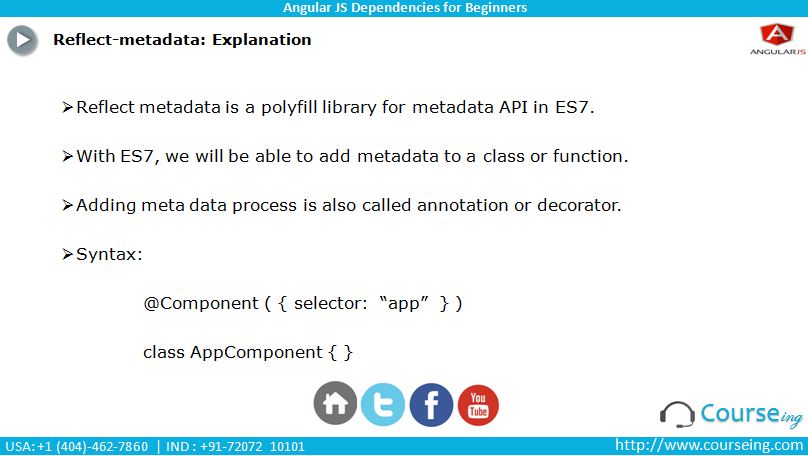 Reflect metadata is a polyfill library which used to add metadata to a class or function
7.ReactiveX JS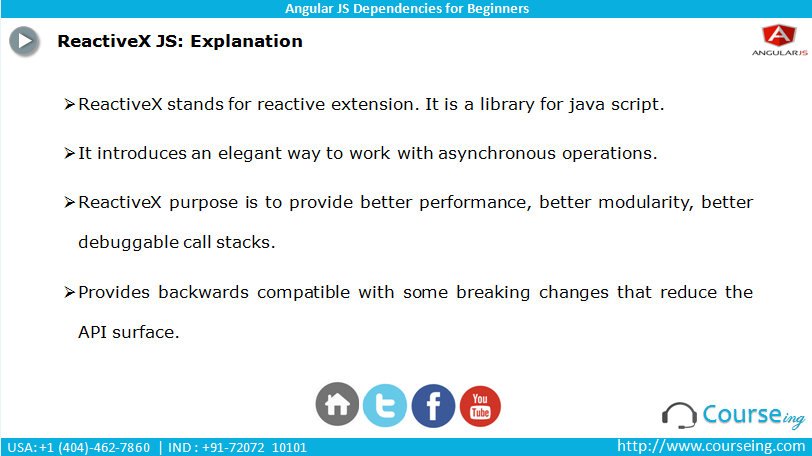 ReactiveX JS is java script extension and its purpose is to provide better performance, better modularity, better debuggable call stacks.
8.Zone.js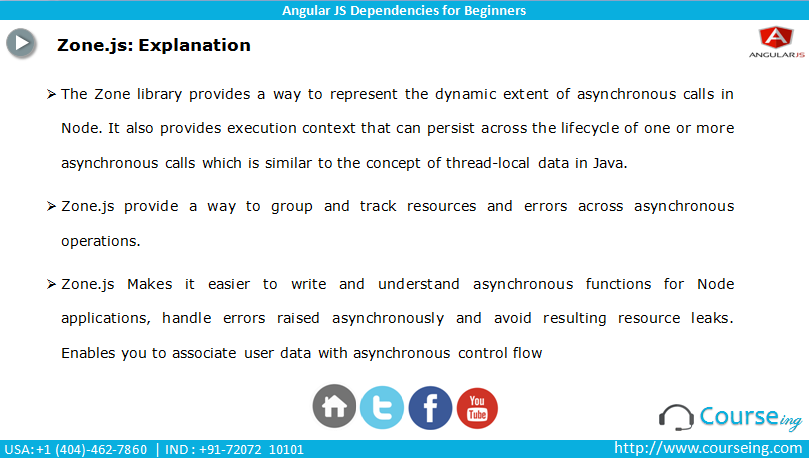 Zone.js Makes it easier to write and understand asynchronous functions for Node applications, handle errors raised asynchronously and avoid resulting resource leaks. Enables you to associate user data with asynchronous control flow
Learn AngularJS 2 Course through Online @ click here